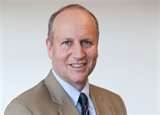 Thomas "Tom" Alperin is president and founding partner of National Development, where he oversees all of the firm's activities. National Development is an interdisciplinary real estate company and investor that provides development, construction, and property services. The Newton, Massachusetts-based firm is currently ranked as one of the largest real estate development firms in the state.  National has a diverse product base with major projects in the office, industrial, retail, multi-family, senior housing, hotel, and institutional sectors.  Mr. Alperin is also a partner and chairman of Charles River Realty Investors L.L.C., which invests in value-added real estate primarily in the New England area. The firm is currently investing its second fund, the $250 million Charles River Realty Fund II, L.P.
Mr. Alperin served as a Trustee of Tufts University from 2006-2011.  His real estate professional affiliations include serving on the board of directors of the Massachusetts National Association of Industrial & Office Properties (NAIOP); serving as the NAIOP's past chairman and president; and serving as a member, former director, and former treasurer of the Greater Boston Real Estate Board (GBREB). He is also a member and past chairman of the Massachusetts Assisted Living Facilities Association (Mass ALFA).
His community activities include serving as a trustee of Boston Medical Center; serving as a past chairman and current director of Hebrew SeniorLife (HSL); and serving as a past trustee of Newton Wellesley Hospital.
Tom graduated from Tufts University in 1981 with a degree in political science.  Tom and his wife Marsha, J81, are the parents of three sons, Michael, Jared and Scott and live in Weston, Massachusetts
Mr. Alperin was elected an Alumni Trustee of Tufts University in 2006 and a Charter Trustee in 2012.
November 15, 2012