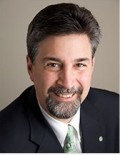 Dr. John H. de Jong owns the Boston Mobile Veterinary Clinic and Newton Animal Hospital. He is the former CEO and Director of Veterinary Medicine at the Boston Animal Hospital and is the founder and former chief surgeon of the low-cost spay/neuter clinic at the Merwin Memorial Clinic.
Dr. de Jong has been active in the American Veterinary Medical Association (AVMA), a not-for-profit association established in 1863, which represents more than 86,500 veterinarians working in private and corporate practice, government, industry, academia, and uniformed services. The AVMA acts as a collective voice for its membership and for the profession. He was elected to the AVMA executive board in 2010. In July 2014, he was elected Vice Chair of the Board and in July 2015, he was elected Chair of the Board of Directors.
He has been recognized and honored many times by the communities he serves.  The Massachusetts Veterinary Medical Association awarded him the Distinguished Service Award in 2006.  Both Boston Magazine and the Improper Bostonian have called him Boston's Best Veterinarian.  In 1993, he was recognized as one of Boston's Outstanding Young Leaders.  He has served as president of the Massachusetts and New England Veterinary Medical Associations as well as the American Association of Housecall Veterinarians.
Early in his career, Dr. de Jong worked as a state veterinarian for the Massachusetts Racing Commission and was a track veterinarian at Foxboro Raceway. In addition, he writes a weekly column that appears in the Boston Herald and is heard monthly as a guest on WRKO's syndicated Howie Carr Show.
Dr. de Jong has been a candidate for the Massachusetts state legislature on two occasions –in 1990 for the state Senate and 1988 for the state House.  He currently sits on the Weston Republican Town Committee, and is a member and past president (2006-2008) of the Middlesex Club, America's oldest Republican club. Dr. de Jong also served as president (1995-1997) and first vice president (1992-1995) of the Boston Republican City Committee. In addition, Dr. de Jong received gubernatorial appointments as chair of the Boston Finance Commission, where he oversaw the budget for the city of Boston for six years, and to the Board of Directors of Zoo New England.
Dr. de Jong's wife, Carole Lee de Jong, is a realtor in the greater Boston area. She spent more than 20 years working in radio and television advertising sales. Dr. de Jong is active in his church and is an alumni leader at his prep school, college, and veterinary school. He's also active in sports, including rugby, lacrosse, golf and fishing.  Carole and John have two sons, Jack and Sam.
Dr. de Jong was elected to the Tufts University Board of Trustees in November 2012.
July 2015