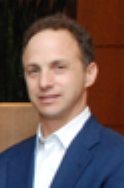 Michael S. Gordon is President / Partner of Fenway Sports Group, the holding company parent of the Boston Red Sox, Liverpool Football Club, New England Sports Network, and Roush-Fenway Racing.  He is also a director of the Boston Red Sox and Liverpool FC. Mr. Gordon was formerly a Managing Partner of Vinik Asset Management LLC, a Boston-based investment firm he co-founded in 1996.  Prior to Vinik Asset Management, he spent nine years at Fidelity Investments as a research analyst and the portfolio manager of the Blue Chip Growth Fund.
Mr. Gordon is a Trustee of a number of non-profit institutions including: The Dana Farber Cancer Institute, The Jimmy Fund, The Liverpool FC Foundation, The Red Sox Foundation, Belmont Hill School, The Boys and Girls Club of Boston, and is a member of the Stem Cell Task Force at Boston Children's Hospital.
As a Tufts student, Mr. Gordon graduated Summa Cum Laude and was a member of Phi Beta Kappa. He is a former member of the Board of Advisors to the School of Arts & Sciences.  He and his wife, Christina, currently reside in Brookline, MA with their four children.
Michael S. Gordon was elected to the Tufts Board of Trustees in November 2012.
November  2016