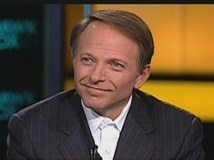 Bruce D. Grossman is the Managing Member and Chief Executive Officer of Dillon Hill Capital, LLC("DHC"), an investment firm he founded in 2009. DHC provides investment and administrative services to entities owned and controlled by Bruce and his family. Bruce also serves as the Vice Chairman of the Grossman Family Philanthropic Foundation, which aims to help a variety of organizations and causes including youth at risk all over the world, wounded veterans, education, cancer and other diseases.
Prior to forming Dillon Hill Capital in 2009, Bruce was a Partner at Avenue Capital Group and was the Senior Portfolio Manager for Avenue's U.S. business. He held that position from 1998-2009, when he retired from the institutional money management business. Under his leadership, he helped build the business from $200 million to $10 billion in assets. Prior to Avenue, Bruce held various positions at UBS Securities, Lehman Brothers, Kidder, Peabody & Co., and Chase Manhattan Bank from 1985 to 1998. While at Lehman Brothers, he was a member of the Institutional Investor All American research team for his coverage of the Paper and Packaging Industry.
Bruce graduated from Tufts in 1985 with a B.A. in economics. He is the co-chair of the Tufts Financial Network and has taken a leadership position in the creation of the Tufts Finance Initiative. While at Tufts, Bruce was a founding father of the AEPi fraternity and played varsity tennis. In his junior year, he played number one, reached the NESCAC finals and achieved a top 50 national ranking.  Bruce's wife, Dianne L. Grossman, J87, earned a B.A. in economics from Tufts. They live in Armonk, N.Y. with their four sons.  Their oldest son, Eric, A16, earned a B.A. in economics from Tufts in May 2016; their sons, Benjamin, A18 and Oliver, A20 are currently students at Tufts. Bruce was elected to the Board of Trustees on November 2, 2013.
September 2016