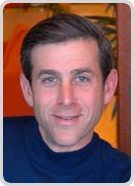 Peter H. Kamin is the founder and Managing Partner of 3K Limited Partnership. 3K is a family limited partnership that owns and operates a number of private manufacturing and distribution companies in partnership with a group of accomplished operating executives. For the 12 years preceding the formation of 3K, Peter was a founding member and Managing Partner of ValueAct Capital. ValueAct grew into a leading investment management organization during Peter's tenure.
Peter presently serves as a Director of Tile Shop Holdings and several privately held companies; he has previously served as a Director of numerous public and private companies over the course of his 30 year business career. Peter holds a BA, magna cum laude, from Tufts University and an MBA from Harvard's Graduate School of Business. He was elected a Trustee of Tufts University in 2014.
Peter is involved in various educational initiatives through the Peter H. Kamin Family Foundation. Peter's sons, Jack A16, and Ross A19, are furthering the family's connection to Tufts.
November 2015