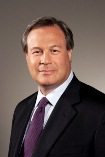 Jeff Kindler is a healthcare executive, investor and advisor who has held leadership positions at some of the world's most recognized companies. With more than three decades of experience, Kindler is a leading expert in pharmaceuticals and other health care sectors; corporate legal matters including regulation, litigation, compliance and crisis management; brand and franchise management; board and corporate governance; and executive leadership.
Currently, Kindler serves as CEO of Centrexion Corporation, a privately held biotherapeutics company developing pain therapies; Executive Chairman of vTv, a pharmaceutical development company; Venture Partner at Lux Capital, a leading venture capital firm; Managing Director at Starboard Capital Partners, a private equity firm; and a principal in and advisor to a number of privately held health care firms and sponsors. He is also Global Chair of the GLG Institute, a membership-based learning community for leading executives, and serves as a member of President Obama's Management Advisory Board.
Kindler serves on the boards of a number of publicly and privately held health care companies as well as several not-for-profit institutions including Tufts University.
Kindler was formerly the Chairman and Chief Executive Officer of Pfizer, the world's largest research-based biopharmaceutical company, which he joined in January 2002. As CEO, Kindler led Pfizer's $68 billion merger and acquisition of Wyeth, diversified Pfizer's product portfolio, improved its R&D pipeline, and reshaped the company's commercial, innovation, and leadership models to drive growth and cultural change. He joined Pfizer as Executive Vice President and General Counsel and, prior to his appointment as CEO in July 2006, he served as a Vice Chairman of the company, responsible for Pfizer's corporate affairs including worldwide legal, regulatory and patent matters as well as a range of public affairs and communications functions, and serving as a member of the four-person executive committee overseeing global business operations.
While at Pfizer, Kindler worked with former President Bill Clinton to help bring medicines to impoverished patients in the developing world through public-private pharmaceutical partnerships. He also represented the pharmaceutical industry in U.S. government healthcare reform efforts, helping to increase access to affordable medicines while preserving an environment in which pharmaceutical firms can discover and develop innovative treatments.
In 1996, Kindler joined McDonald's Corporation as Executive Vice President and General Counsel, responsible for both legal and corporate affairs, and then moved into line management as President of Partner Brands, which included overseeing franchise, operations and marketing efforts for restaurant brands such as Boston Market, Chipotle Mexican Grill, Donato's Pizza, and Pret a Manger. Before joining McDonald's Corporation, Kindler was Vice President of Litigation and Legal Policy of the General Electric Company.
Prior to GE, Kindler practiced civil and criminal litigation as a partner at the Washington D.C. firm of Williams & Connolly. He began his career as an attorney at the Federal Communications Commission and served as a law clerk to Judge David L. Bazelon of the U.S. Court of Appeals of the D.C. Circuit and later as law clerk to U.S. Supreme Court Justice William J. Brennan, Jr.
Kindler earned his BA in 1977 from Tufts University summa cum laude and his JD in 1980 from Harvard magna cum laude, where he was an editor of the Harvard Law Review.
Jeff was elected to the Tufts University Board of Trustees in 2006.
August 2016