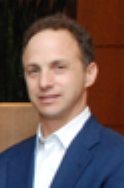 Michael Gordon is a Managing Partner of Vinik Asset Management LLC, a Boston-based investment firm he co-founded in 1996.  Prior to Vinik Asset Management, Mr. Gordon spent nine years at Fidelity Investments as a research analyst and the portfolio manager of the Blue Chip Growth Fund. He is also a Limited Partner/Board Member of the Boston Red Sox and a Director of Liverpool Football Club.
Mr. Gordon is a Trustee of a number of non-profit institutions including: The Dana Farber Cancer Institute, The Jimmy Fund, The Liverpool FC Foundation, The Red Sox Foundation, Belmont Hill School, The Winsor School, The Boys and Girls Club of Boston, and The Brookline Teen Center.
As a Tufts student, Mr. Gordon graduated Summa Cum Laude and was a member of Phi Beta Kappa. He is a former member of the Board of Advisors to the School of Arts & Sciences.  He and his wife, Christina, currently reside in Brookline, MA with their four children.
Michael S. Gordon was elected to the Tufts Board of Trustees in November 2012.
December 2012