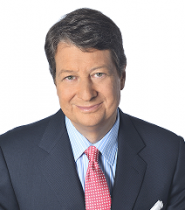 Neal Shapiro is President and CEO of WNET in New York City, the largest public media enterprise in the U.S. Reaching 7 million viewers per week, WNET presents the highest quality arts, education, history and news and public affairs programming on three broadcast stations — Thirteen, WLIW21, and NJTV–as well as digital broadcast stations Create and World.
Since joining WNET in 2007, Shapiro has dramatically increased national and local programming, set  new fundraising records and opened new, state-of-the-art studios in Lincoln Center and Newark, N.J.
Shapiro has won 32 Emmys, 31 Edward R Murrow Awards and three Columbia-DuPont awards.
He serves on the boards of TEGNA, PBS, the International Academy of Television Arts and Sciences, the Institute for Non-profit News and ChildObesity180.
Shapiro graduated magna cum laude from Tufts University in 1980 with degrees in history and political science. He has taught journalism at Tufts and the Columbia University Graduate School of Journalism and has lectured at many universities, including MIT and Stanford.
Shapiro lives in New York City with his wife, Juju Chang, and their three children.
He was elected to the Tufts University Board of Trustees in 2008.