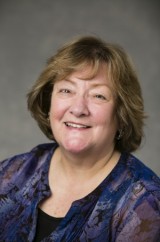 ADMINISTRATIVE ASSISTANT and WEB SERVICES COORDINATOR
Angela is responsible for coordinating and posting all meeting materials for Board and Committee meetings and for overseeing and maintaining all aspect of the secure trustee website (Boardroom) and the public trustee website.
Angela joined the Trustees Office as Staff Assistant in September 2003 after a career with New England Life Insurance Company. Her background includes extensive experience in administration and research for senior executives. She worked as Executive Assistant to the General Counsel and Corporate Secretary of New England Financial, and Executive Assistant to the Executive Vice President for Planning & Development and Banking Administration. While working full time, Angela enrolled in evening courses at Boston College and received a B.A. in Management in 1983. She has also taken several paralegal courses at Bentley College.