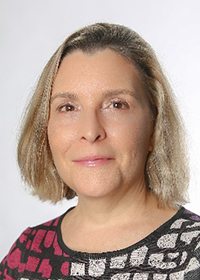 Kate Kaplan is the former Chief Advancement Officer of Two Ten Footwear Foundation.  Her previous work experience includes: Marketing and Development Director, Jericho Road Project; Nonprofit management and board development consultant, Kaplan Associates and Fortunato Consulting Group; Director of Program Development and Department Administrator, Urban and Environmental Policy, Lincoln Filene Center and the Graduate School, Tufts University.
Kate's volunteer activities for Tufts University include:  President, Tufts University Alumni Association (TUAA) 2014–2016; Executive Committee, Tufts Alumni Council, 2006–2018; co-chair, Ad Hoc Alumni Council Campaign Committee, 2016–present; Alumni Representative to Advancement Committee of Board of Trustees, 2009–present; Alumni Representative to the A&S Board of Advisors, 2014–2016; Parents Leadership Council, 2016–present; co-chair, Tufts Talks Boston, 2015 and 2017; member, Ad Hoc Strategic Planning Committee for 2010–2014 TUAA Strategic Plan; chair, Ad Hoc Strategic Planning Committee for 2014–2018 TUAA Strategic Plan; chair, 2013 Alumni Leadership Summit Planning Committee; member, 2015 Leadership Summit Planning Committee and host committee; member, TUAA Development Committee, 2006–2011; member, TUAA Citizenship and Public Service Committee, 2005–2008; member, Graduate School Advisory Board 2002–2004; member, Tufts Alumni Council, 2000–present
Her other volunteer activities include:  Co-leader, Girl Scout Troop 72691, 2005–present; member, Advisory Board, Robbins House, 2013–present; president, The Concord Scout House, 2002–2008; grant reviewer, Susan G. Komen for the Cure, 2010 and 2011; class agent, Oberlin College, 2004–2006; chair, Volunteer Allocations Committee, United Way of Massachusetts Bay, 2000–2005
Kate received an M.A. in Urban and Environmental Policy from Tufts University in 1995, and a B.A. in Sociology-Anthropology from Oberlin College in 1986.  She and her family reside in Concord, Massachusetts.  Her daughter, Sophia, is in the class of 2020.
Kate was elected to a five-year term as Alumni Trustee by the Alumni Association in April 2017.  She began her term on the Board of Trustees on November 4, 2017.
November 2017